warmer batter
what do i want this newsletter to be?
Hey all,
Another week-that-feels-like-a-day has passed by. I haven't left my home for any leisure besides walking or jogging aimlessly, coupling my need for endorphins with my need to see the sky. With all my extra time in the house, I've been thinking about this newsletter. How do I attract more readers? What do I want to say? What do I want this newsletter to be?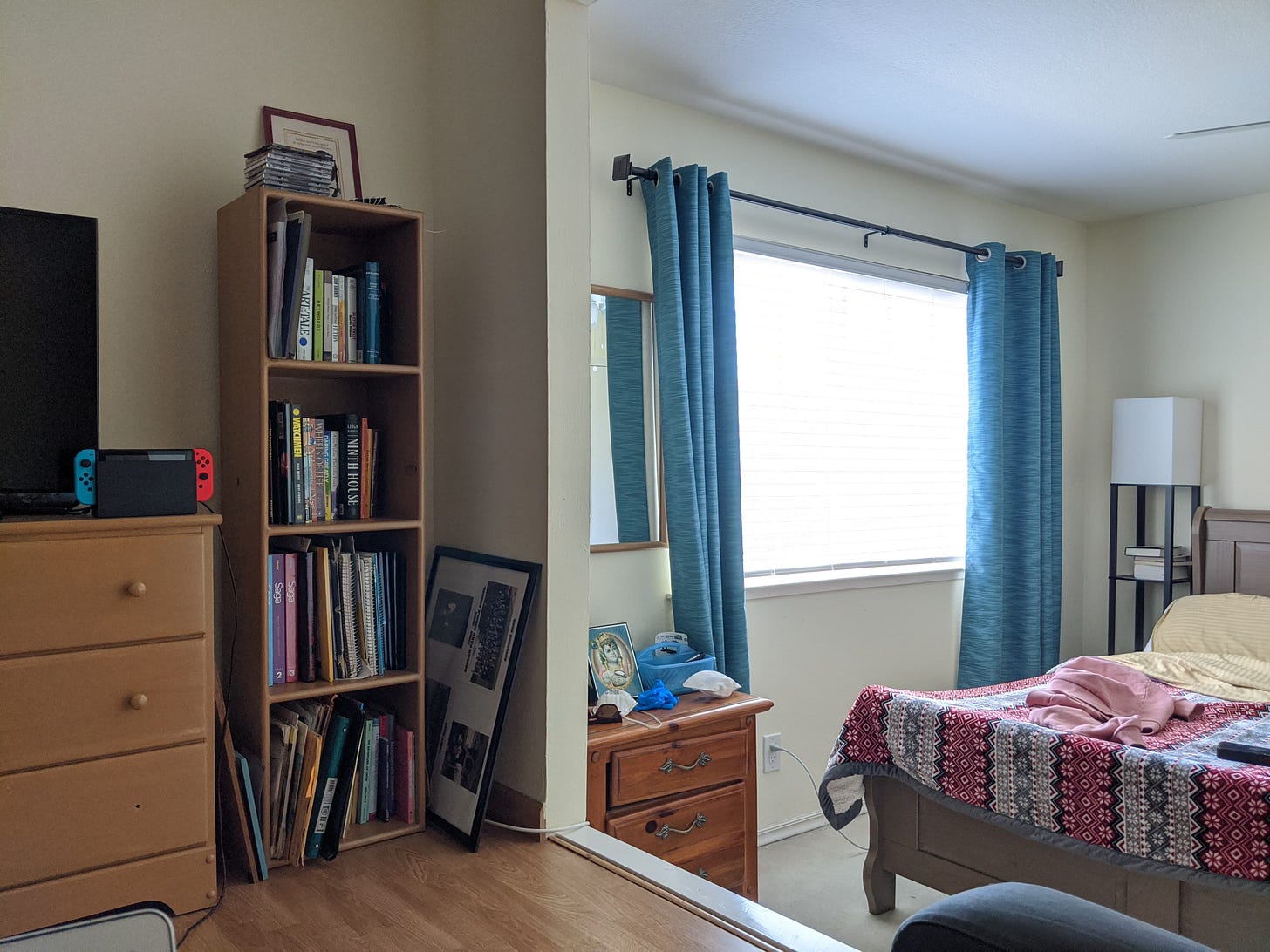 Oh, and before I dive in, you ought to check out this absolutely sublimely thrilling Rosalia track. It's not what you think it's going to be.
The Life of a Young Newsletter
When I first started this newsletter back in June of 2019, it was a half-hearted venture. My friend Natasha recommended this platform to me, and I hastily whipped something up. The profile picture was months old, the name and the tagline were the first words to come to mind, the posts lacked cohesion—I'd literally toss in lists of unrelated thoughts, bits, and aphorisms and call it finished.
Those early posts worked to some degree. But they were nothing compared to what I wanted them to be. They weren't even half-baked—they were warm batter after a minute in the oven. They were tasty, but lacking in substance (and full of salmonella).
A few months later, I decided to write for real. I wrote my post "home work," which took a whopping 15+ hours. The next few pieces were similar: long, pedantic English assignments subject to public opinion. Quite a reversal from the casual brain dump I foisted upon my friends and family previously.
Once I committed to writing for real, I got caught up in perfection. Getting attached to something I created made publishing it feel like an amputation. There was the fear of putting a part of myself out there for the masses to tear off and ravage—or worse, ignore.
Subsequent posts were fine, but I easily got caught up in being clever and interesting and having a "thesis" rather than being honest and consistent. I've been acting like that's the most important thing—having a "take" or building a metaphor instead of just sharing my unclothed thoughts.
Now that I'm quarantined at home, funemployed, and (relatively) worry-free, I'm understanding that my intentions for this newsletter have changed. I don't want this to just be me expressing myself. I can do that on my own (re: journaling and talking to myself).
What I want is to create community through this publication. I want to write things that I like and others can enjoy, respond to, and have fun with. As time's passed, I've stuck with writing about things my friends do and music that I really like. I'm going to start adding childhood anecdotes (of myself or others) more often, like the one I wrote about a few weeks ago.
So with that, I have a request for you. I need your input to avoid becoming a one-man echo chamber. I'd like to know some things you've liked and disliked about my newsletter so far. What stood out to you? What were you less of a fan of or more likely to skip? What did you find easy/hard to relate to? All suggestions are welcome. Don't feel shy—you won't hurt my feelings! Your feedback will be a gift.
You can reply to this email, comment on this post, or whatever else works. If you do, I'll respond with a funny Spongebob GIF.
---
My Friends Do Cool Things Too
Friends of mine have created an online radio station called solstice.fm. Check it out for mixes and live DJ sets! I'll be writing music features for them, too. More to come on that next week!

My friend Amy has her own newsletter detailing her experiences teaching children in Taiwan. It's sure to warm your heart, so check it out here!
---
One of my favorite pieces to write was my rendition of Nikil's childhood anecdote. In fact, I want to do this EVERY WEEK!
So I'll share something brief from my own childhood.
The Umbrella
I have very few memories from when I was five, but one story comes back clearly.
I lived in Rochester Hills, Michigan until I was eight. It's a quaint, flat suburb with a small downtown area that we'd occasionally drive through on the way to the store.
For about a year or so, my mom participated in Meals on Wheels, a program where able people deliver food and supplies to senior citizens that don't have the means to get it themselves.
I don't remember much. When I really think about it, vague memories of driving around with my mom come back like an aftertaste. There was one time when we delivered food to an adult daycare. On our way back to our maroon Mercury Villager, affectionately titled "Jam 62" after its license plate, it began raining. Brutal winds whipped at us.
I opened the umbrella, but since I was a small five-year-old child, I was scared that the wind would lift the umbrella like a parachute and I'd float away forever.
I reached for my mother's hand and asked her whether wind could carry a thirty-eight pound child. I don't remember what she said, but I remember feeling better afterwards.
---
If you liked this, reply/comment with a memory or experience of your own, and I'll write about it in next week's newsletter! Let me know if you'd prefer I keep it anonymous.
Thanks everyone for reading! I owe you an N95-masked grin when I next see you.
—Chuckry