an inconsequential story about cheese
and two cheese merchants, each thwarted by their own ambition.
As you may have noticed, we've replaced Only Child's selfie logo (which was rather…wanting) with has a wonderful new design! Thanks to Sonalee Joshi for the work. In addition to graphic design, she does photography and illustration—check out her website Sojoshi Photography for more!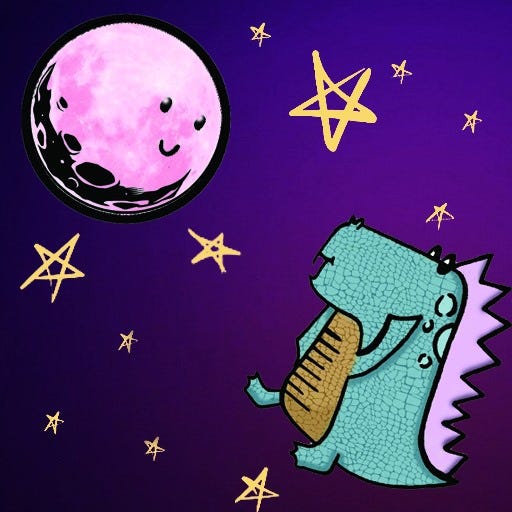 ---
Recently, Substack sent us all a list of newsletters by Black writers. I've dug through them and collected the ones that catch my eye the most. I request that you take a look at these newsletters and subscribe:
In my own way, I've benefitted in some way from the Black community's struggle. My past two posts have focused heavily on the BlackLivesMatter movement and related protests, which boosts my own viewership and subscriber count. A friend pointed out to me my privileged position, and I'm learning to amplify existing Black voices rather than throw out my own opinion about something that I'm just now learning.
Fatimah Warner, known as Noname by her rap fans, has created a Book Club for Black literature. Here's her website. If you're interested in learning more about the history and culture of Black liberation, I've heard the books discussed here are a good place to start!
---
Cheez.
Let's get into some cheese.
I wondered some time this past week why cheese is as common as it is. Truthfully, its origins predate recorded history. The simple reason it exists so popularly today is that its shelf life is so long, even for softer cheeses like brie and goat's milk cheese. It started off as an emergency food and became a luxury item.
So valuable, apparently, that its very creation was denoted as an art. Yes, there were "Cheesemakers" during Roman times, considered a "mature art." It's possible that this Cheese Renaissance was responsible for many of the diverse cheeses and flavors that the lactose-friendly enjoy today (and that the lactose-intolerant regret tomorrow).
In fact, here is real, culturally pivotal exchange between two rival cheese merchants, Julius and Bubsby, from the year 1255.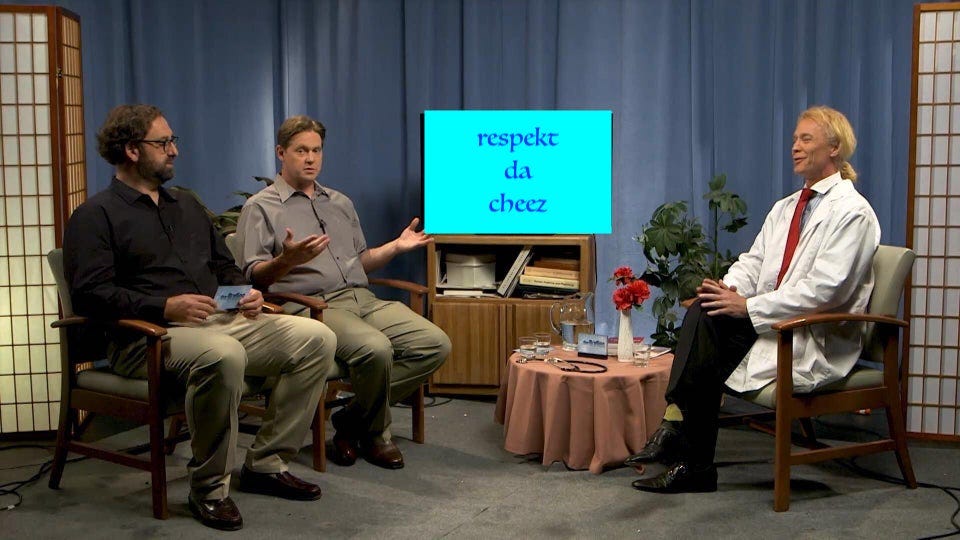 Real, unedited photo of Julius and Bubsby absolutely DOMINATING a lying, freeloading QUACK with Facts (circa 1289).
A Cheesy And Ultimately Fruitless Conversation.
Bubsby: Greetings, Julius. Lovely collection of parmesan. When the market rejects you once again for my superior cheese, I'm sure at least the stray dogs will come by your stall for scraps. Or shall I invite them right now to save you some time? Ha ha ha ha.
Julius: Actually, Bubsby, dogs are rather indifferent to cheese, as you should well know. They would suffer nights of inadequate sleep, and some would even die from the shock to their system.
Bubsby: Classic Julius. Too smart for his own good.
Julius: Some dogs, they even have aversions to loud sounds, locust swarms, and tax fraud.
Bubsby: …OK.
Julius:
Bubsby: …Anyways…here is my own collection of cheeses that I shall display at today's market. Some brie with garlic-infused oil, mozzarella with a blend of activated charcoal, orange-juice-flavored cheddar cheese, and a block of feta wearing a cowboy hat. Perhaps you ought to take a look and learn from true success.
Julius: Very nice. I am not quite sure what a "cowboy hat" is, but it sounds rather inappropriate. Speaking of the market, my good Bub, I've recently have come to a rather startling revelation.
Bubsby: Hm?
Julius: Cheese is meant to be stored for the long term, correct? It's the food that we are meant to rely on in case of an emergency, when all other foods are unavailable. Its flavor matches nearly all other of the six foods in our daily diet. "The Great Equalizer," I've heard it called. But it is anything but that, wouldn't you agree?
Bubsby: I'm not sure, as thinking about the bigger picture inconveniences me.
Julius: Note that the King and his immediate subordinates get the first grab of cheese every week—usually about half of all cheese merchants' wares—whereas the common folk cannot afford our wares, steal it, risk hunger in emergency times, or attempt to make it themselves. And, the King's men have medics on hand to treat them if the cheese disturbs their gut, while the rest of us must make do with our sickness on our own. Doesn't something about that seem wrong to you?
Bubsby: No, it in fact seems like a logical sequence of events.
Julius: How is it logical?
Bubsby: Because if their bodies are too weak to process cheese, then maybe they don't deserve equal treatment.
Julius: Everyone deserves digestible food, Bubsby. And if they can't eat cheese, then they'll find a replacement that ends up being worse for them. Like grass shavings, or grilled rock.
Bubsby: Haha, don't make me laugh! Oh, wait, I just did. Foiled yet again by my own enthusiasm.
Julius: All that said, my good Bub, it is no laughing matter. Many cannot afford cheese, and the few commoners that can cannot afford its antidote.
Bubsby: So what do you plan to do?
Julius: I've brought with me a certain chemical, extracted from the petal of a lily, the tears of a traveler, and the eye of a golem.
Bubsby: The "eye of a golem"…? What, did you mix in gravel?
Julius: ………The formula is very complicated and must remain a secret.
Bubsby: Fine. Is this a cheese antidote for the poorer folk?
Julius: What? No, of course not. I call this mixture the Drop of Satisfaction.
Bubsby: What does this do?
Julius: Just take a single drop and you won't be hungry for the rest of the day!
Bubsby: Julius, does this…have you cured hunger?
Julius: Why, yes, I believe so! I've tested the concoction on myself, and it's worked wonders.
Bubsby: Why, that's…! Wait, when did you start taking this concoction?
Julius: Mmm about five days ago.
Bubsby: Julius, you must eat! I knew something was off—your face is gaunt as a hollow tree trunk! Here, have a rosemary-crusted havarti doughnut.
Julius: No thank you, my good man. I'm as spry and lively as ever. Can't wait to share this concoction with the masses.
Bubsby:
Julius:
Bubsby: …You sure?
Julius: …*collapses*
And that is when Bubsby H. Dewekewken absorbed the identity of Julius Bibwearer, stealing his cheese, his robes, and mannerisms and living a luxurious life abroad in modern-day Ohio before deciding that the experiment to live another man's life was a waste of time, and why did he spend that much of his youth transforming into his rival, and why didn't anyone tell him that identity theft comes at the enormous cost of personal agency, and why would no investor believe in his idea of making edible dining ware made of our cheese.
—Chuckry Vengadam (@churrthing)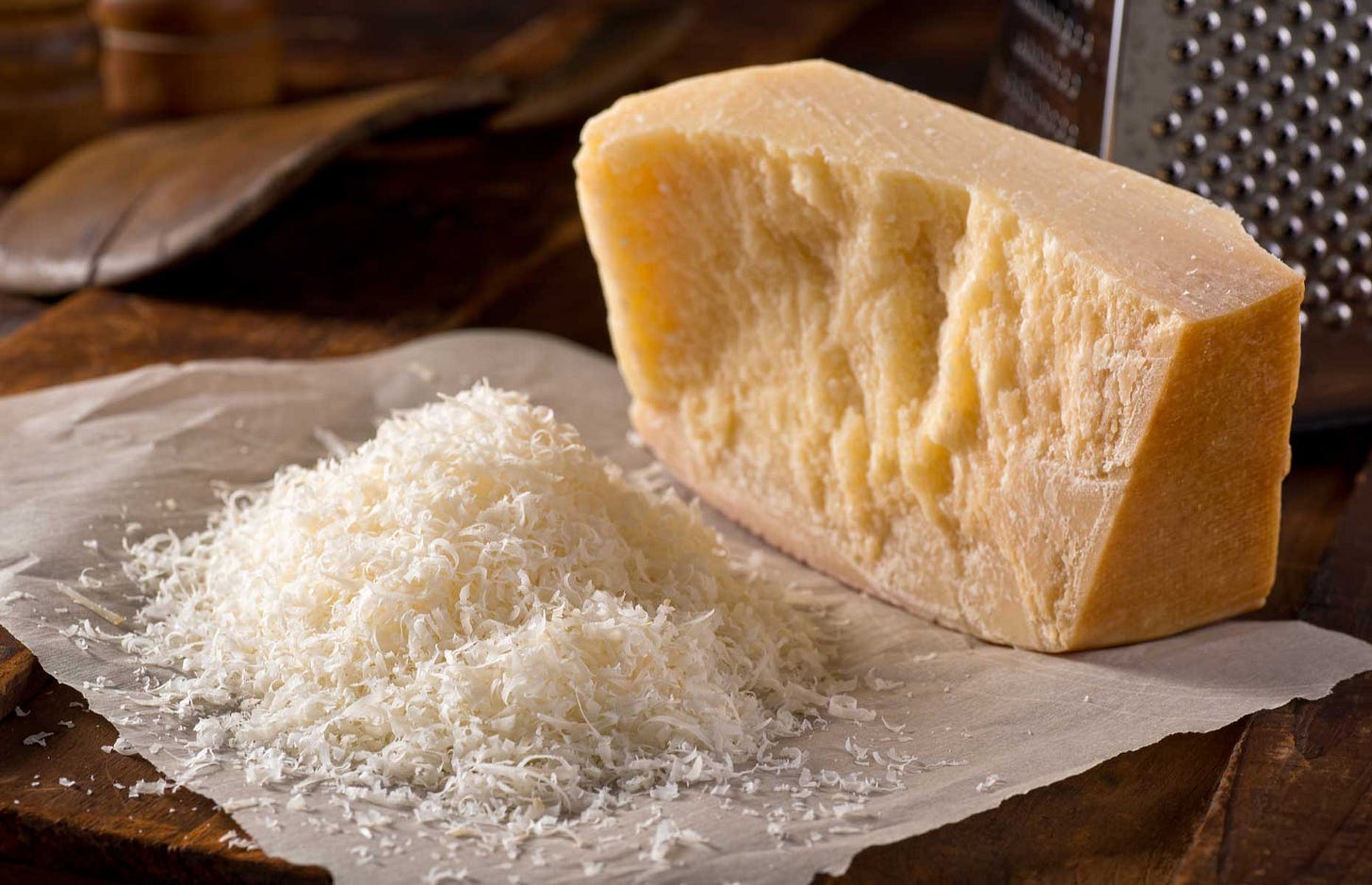 ---
Thank you for reading this dollar-store quality sketch. It was written with love and (barely any) facts. I hope that, at the very least, you've learned to be more responsible for your cheese intake, as I'd like to empower you to make intelligent decisions with your life.